August 29, 2023
Warehouse Entry Level Packer, Garland, TX, USA
Full Time
$15/hr - $18/hr USD / Hour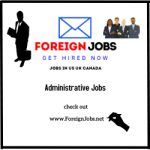 Position: Warehouse Entry Level Packer
Industry: other
Employment: Full Time
Experience: 1 to 2 year
Qualification: Diploma/Degree
Salary: $15/hr – $18/hr
Location: Garland, TX (On-site), USA
Company: Onin Staffing
Description:
Warehouse Entry Level Packer
About the job
Job Description
Great opportunity for those that are ready to join a dynamic team!
Pay: $15.00 / hour & increases $1 after hired by client + $100 Shoe Allowance
Radically affordable benefits including $5 copays at the Dr.
Rotating Shift: 1st or 3rd (7am – 7pm or 7pm – 7am) + every other weekend off
*Shifts rotate every 28 days
As a Ōnin Teammate, you will work in a fast-paced 400K+ distribution facility with one of the world's largest leading High-Quality Plastic Films.
Retrieve finished products from the machine and pack them into cases.
Label and stamp all cases then put them on pallets
Shrink wrap the finished pallet and move it to the warehouse for shipping.
Aid in changeover tasks as directed by the Operator
Work Experience
The Preferred Candidate Might Have:
Be prepared to work in a non-climate-controlled environment
May need to repetitively bend, lift, or stand for the duration of shifts
Experience in a fast-paced environment where priorities change on a regular basis
Benefits
Get the benefits, respect, and life you deserve at Ōnin Staffing. Get a job, a better quality of life, and be treated like a member of our team. Teammates are rewarded and valued. If you want a better life, join us! It's time to upgrade.
Every Ōnin Job comes with these amazing benefits after just 30 days and for less than $18 per week!
$5 Prescription Drugs
$5 Doctor's Visit Copays
Free Teledoctor Service
Free Counseling Services
Life Insurance Included
Vision Insurance Included
Dental Insurance Included
Vacation and Holiday Pay
Scholarship Opportunities
NEW! 401(k) Retirement
NEW! Free Legal Services
Apply now to learn more! We'd love to talk to you about what you're looking for from your next job!