July 11, 2023
Full Time
$2,734.00 per week USD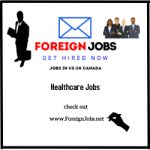 Position Travel Nurse RN
Industry: healthcare
Employment type: Full Time
Experience: 3 to 5 year
Qualification: Degree holder
Salary: Weekly Pay: $2,734.00 per week
Company: Stability Healthcare
Location: Santa Maria, CA (On-site),USA
Description:
Travel Nurse RN
Stability Healthcare · Santa Maria, CA (On-site)
About the job
Surgical technologists, also called Operating Room Technicians, assist with operations. They prepare operating rooms, arrange equipment, and help doctors during surgeries. CV OR Technicians are specialized in complex procedures, including stent implants, cardiac pacemakers and defibrillators and other tests to diagnose heart disease. They take emergency calls and participate in saving the lives of those who are having a heart attack. 2 years of experience required
Requirements
NBSTA – National Board of Surgical Technology and Surgical Assisting (NBSTSA) credentialing examination.2 years of experience required
Travel Nursing Job Details
Weekly Pay: $2,734.00 per week
Location: Santa Maria,CA
Shift Schedule: Days
Assignment Duration: 13 Weeks
Weekly Hours: 40 Hours
Benefits
Day 1 Health Insurance (Medical, Dental, Vision), Flexible Housing Options, Guaranteed Stipend: Facility Cancelled Shifts, PTO Program, Weekly Pay, Paid Compliance Cost, Referral Bonuses, Extra Shift Bonuses, 401(k) Plan, Upto $600 Travel Reimbursement
About Stability Healthcare
At Stability, we have built a nurse friendly platform that simplifies finding travel nursing jobs without the need for a recruiter.
We believe in pay transparency and that is why we aggregate thousands of jobs from hospitals hourly displaying full pay rates creating a no-haggle no-hassle job search approach.
Once a nurse selects an assignment of their choice, we then empower the nurses with an easy profile generator allowing nurses to submit themselves for an interview with confidence knowing they've booked an open job with the pay and location of their choice
Stability displays to their nurses the best travel nursing jobs allowing for faster submissions, scheduling of Interviews, and ultimately landing our nurses their preferred assignment.