November 4, 2023
Full Time
$17.50/hr USD / Hour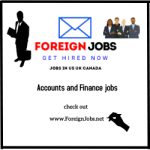 Position Teller
Industry: other
Employment type: Full Time
Experience: 3 to 5 year
Qualification: Degree Holder
Salary: $17.50/hr
Company: The Job Network
Location: Manor, TX, USA
Description:
Teller required
What's in it for you as a Teller:
Opportunities to learn and develop highly desired skills on a career path. Work for a company that lives by our shared core values. Full Benefits Package, Sundays off, paid holidays, paid volunteer time, profit sharing, and 401k. All the coffee your heart desires. Halfway decent potlucks. The Basics of a Teller role: Starting hourly rate: $17.50Weekly schedules will be set between the hours of 8:45a
5:15p M-FRotating Saturday hours from 8:45a
1:30p. Summary of what you'll do as a Teller:
In the Teller role you are the face of the credit union. You will work to create a top-tier experience for our members by processing their transactions, building relationships, and educating members on additional products and services to meet their financial needs.
See below for more info: Create a Top-Tier experience for members in branch, drive thru and over the phone. Process all member transactions to include payments, deposits, withdrawals, and transfers.Sell money orders, stamps, cashier's checks, and gift cards. Create debit cards for members.Actively participate in volunteer events through our Greater Good program.
Qualifications
Must Haves: Customer Service, Verbal Communication, and Attention to Detail, Tech Literacy.1 year + experience in a customer-centric role.High School Diploma or equivalent. Nice to Haves: 6+ months of cash handlingBilingual in Spanish and English
Additional Information
All your information will be kept confidential according to EEO guidelines. PandoLogic. Keywords: Bank Teller, Location: Manor, TX