July 12, 2023
Talent Acquisition Specialist
Full Time
$55,000/yr - $70,000/yr USD / Year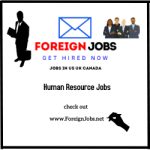 Position Talent Acquisition Specialist
Industry: Healthcare
Employment type: Full Time
Experience: 5 years
Qualification:  Bachelor's degree holder
Salary: $55,000/yr – $70,000/yr
Company: Synchronous Health, Inc
Location: Nashville, TN Hybrid,USA
Description
Synchronous Health, Inc.
About the job
Location: Synchronous Health Inc.
Reporting To: Sarah Barnard
Description
At Synchronous Health, we are looking to grow our organization by attracting and retaining the best available talent to meet our business needs. Our company brings together expert providers of mental health and well-being services and equips them with innovative technology tools, to help people – in the moment they need it most. We're on a mission to create a time when well-being is accessible to everyone.
We're seeking a Talent Acquisition Specialist to help us source, identify, screen, and hire individuals for various roles in our company. It's a fun place to work with great benefits, and you would be an important member of our Human Talent team working with hiring managers and business area leaders from across our organization. You will often be providing the first impression of Synchronous Health as you build relationships with candidates and other talent partners.
Our ideal candidate will have excellent communication and organizational skills, 5+ years' experience in talent acquisition, proficiency in Applicant Tracking Systems, and the ability to devise sourcing strategies for potential applicants. This role requires a candidate with excellent interpersonal skills as you'll often be asked to work closely with other internal and external partners and comfortability with reporting and analyzing data.
The role offers a career path with the opportunity to expand in scope and practice to other areas of human performance or operations, and with promotion opportunities for the successful candidate.
Objectives of this Role:
Input into overall hiring strategy of the organization to ensure our teams consist of a diverse set of well-qualified individuals
Ensure the staffing needs of the company are being met, with our long-term talent strategy in mind
Devise and implement sourcing strategies to build pipelines of potential applicants, especially for hard to recruit roles like independently licensed mental health providers, medication prescribers, credentialled coaches, crisis service providers, and other high-demand roles
Refine and implement improved end-to-end candidate hiring processes to ensure a positive experience for candidates and satisfied hiring managers
Key Responsibilities
Sourcing and screening candidates, targets may vary based on role, but expectation for high volume roles is 12+ hires a month
Scheduling interviews and phone screens
Working directly with candidates and hiring managers
Tracking and reporting key talent metrics weekly and monthly
Analyzing data and making suggestions for improvement.
Mentor other talent acquisition team members
Updating candidate records and job postings in applicant tracking systems and confirming new hires
Assess candidates' information, including resumes, relevance of work experiences and references
Providing follow-up correspondence to candidates on recruiting status via phone and email
Coordinating the post-interview debrief meetings and providing debrief materials
Identifying opportunities for improving internal and external stake-holder experiences
Collaborate with cross functional business areas leaders to ensure new-hire onboarding communication process is meeting organizational needs
Other duties as assigned.
Skills, Knowledge & Expertise
5 + years work experience in talent acquisition or similar roles
Familiarity with social media, C.V. databases, and professional networks
Bachelor's degree or equivalent work experience
Knowledge of Applicant Tracking Systems and how to report applicable data
Able to create excel spreadsheets and power point presentations
Self-starter, with ability to work in a fast paced environment
Team orientation
Looking for a role in a mission- or purpose- oriented organization that is seeking to impact the world
Excellent interpersonal, analytics and communication skills
Previous recruiting experience in the health care or mental health industry a plus
Benefits
Our benefits start on the first day. Yes, you read that right. We offer a generous benefits package including a flexible schedule, remote work, 100% employer-paid health insurance, 23 days of PTO, 9 paid holidays, 401k with 3% match, paid parental leave, dental, vision, and disability insurance, $500 HSA contribution. You receive this on the first day, AND you get to work for a company that cares not only for the participants we provide services to but also our team.