August 1, 2023
Recruitment Administrator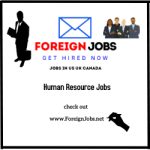 Quality Engineered Product
Position: Recruitment Administrator
Industry: other
Employment: Full Time
Experience: 2 to 5 year
Qualification: Degree holder
Location: Darlington, NC (On-site), US
Company: Quality Engineered Product
Description:
APPLY HERE:
Recruitment Administrator required
We are looking are for an ambitious Administrator, with the right attitude, to join our team in our superb Darlington offices.
You will be responsible for the companys central administration function and will be the first port of call for candidates connecting with Maxwell Stephens about our ongoing recruitment campaigns.
We havedone work for the likes of The Royal Household, Facebook, ASOS, Formula One, British Airways and The Premier League
About You
If you are looking to kick start your career, this role is the right one for you!
There is no experience is required for this role and we will train you in all aspects of the business, its activities and its services.
Training Provided In
Excellent planning and organisation skills
Attention to detail
Administration skills
Principles of business
You are computer literate with good IT skills.
You are a team player and find yourself enjoying work alongside others. This is reflected in your excellent customer service.
Day To Day Responsibilities
Answering telephone calls in a polite and courteous manner
Database management/entry
Email communication with candidates
Mailshots
General administration
Liaising with globally recognised clients to arrange interviews for candidates
Assisting with writing and advertising job adverts
Internal and external diary management
Keeping candidates updated in the application processes
As soon as you walk through the door of our offices at interview and on your first morning with us, youll be struck by the Maxwell Stephens team. Like you, were driven to get amazing results and are committed to doing the right thing by everyone.
Maxwell Stephens, through hard work and dedication, have reached the very pinnacle of the FM Recruitment industry. We continue to innovate every day were open for business.
Apply today to join us as our next Trainee Recruitment Administrator. To apply please send your cv to our Managing Director, Peter Forshaw