August 28, 2023
Projects Accountant, Brentwood, TN, USA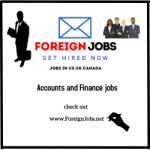 Position Projects Accountant
Industry: healthcare
Employment type: Part-time
Experience: 3 to 5 year
Qualification: Degree holder
Location: Brentwood, TN (On-site), US
Company: Lifepoint Health
Description:
APPLY HERE
Projects Accountant – Hybrid
Lifepoint Health is a leader in community-based care and driven by a mission of Making Communities Healthier. Our diversified healthcare delivery network spans 29 states and includes 63 community hospital campuses, 32 rehabilitation and behavioral health hospitals, and more than 170 additional sites of care across the healthcare continuum, such as acute rehabilitation units, outpatient centers and post-acute care facilities. We believe that success is achieved through talented people. We want to create places where employees want to work, with opportunities to pursue meaningful and satisfying careers that truly make a difference in communities across the country.
We are always looking for people inspired to help us in our mission. If you are someone who wants to change the lives of patients, drive success for our partners and be part of a team driven to improve care, we may have your next opportunity.
Position Summary
Reporting to the VP of Finance, Enterprise Business Services, the Projects Accountant plays a critical role in the Oracle ERP implementation and Enterprise Business Services Organization business transformation project. This position will be responsible for the standardization of Project Accounting processes (defining project types, budgets, templates expenditure types, approval routing for expenditures, and the final accounting to the general ledger), designing and building the future state design, identifying, communicating change impacts to business stakeholders, and implementing the technology to support the Oracle ERP implementation. The Projects Accountant This position will also be involved in Project Accounting and Capitalization policy standardization and rationalization across the organization.
Essential Functions
Interpret employer policies and procedures, entity procedures and applicable laws. Consult with managers, providing guidance and education on appropriate compliance.
Understand the detailed components of Finance, specifically Capital and Non-Capital Projects, processes in healthcare.
Document current state Finance practices and requirements.
Document changes to organization structure, policies, procedures, roles, and responsibilities as required.
Facilitate the process of standardizing data for Projects and related configurations (e.g., financial planning and analysis, treasury, tax etc.) and build the system to meet business requirements.
Assist in the development of future state business processes for (capital, operating, IT, etc.) Projects, leveraging best practices, to increase efficiency, promote standardization, and reduce cost.
Identify opportunities for improvement, standardization, and consolidation in current operations.
Work with ERP transformation team to design, configure, and test ERP system(s) as needed.
Document and maintain functional specifications for reports, interfaces, conversions, enhancements, and workflow in conjunction with IT analysts.
Define integration requirements with other systems (e.g., point of use systems, mobile technology, EDI exchanges).
Performs other duties as assigned.
Regular and reliable attendance.
Knowledge, Skills & Abilities
The requirements listed below are representative of the knowledge, skills and/or abilities required.
Education
Bachelor's degree in Accounting, Finance, Business Administration, or a related field.
Experience
3 to 5 years of general accounting experience, preferably in either a health care environment or public accounting environment.
Solid understanding of GAAP.
Proven experience in financial planning and analysis, treasury and tax functions within a finance or accounting department.
Strong understanding of financial planning and analysis, treasury, and tax processes.
Technical expertise in ERP systems, with the ability to translate business requirements into system configuration for the finance project module(s).
Familiarity with ERP implementation and configuration processes.
Excellent communication and interpersonal skills to collaborate with cross-functional teams and stakeholders at all levels.
Strong analytical and problem-solving skills.
Detail-oriented, organized, and able to work independently or as part of a team.
Ability to multitask, prioritize, and meet deadlines in a fast-paced environment
Strong organizational and time management skills.
Sarbanes-Oxley experience a plus.
Equal opportunity and affirmative action employers and are looking for diversity in candidates for employment: Minority/Female/Disabled/Protected Veteran