August 1, 2023
Operating Room Registered Nurse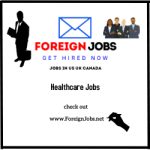 Position Operating Room Registered Nurse
Industry: healthcare
Employment type: Full Time
Experience: 3 to 5 year
Qualification: Degree holder
Company: Emonics LLC
Location: Englewood, CO (On-site), US
Description
Operating Room Registered Nurse
Full-Time DAYS Rotating Weekends
Swedish Medical Center, part of HCA Healthcares HealthONE family of hospitals, is located in the south metro Denver area where it has been a proud member of the community for more than 110 years. An acute care hospital with 408 plus licensed beds, annually Swedish cares for more than 200,000 patients with a team of 2,000 dedicated employees, 500 volunteers and more than 1,400 physicians.
Job Summary And Qualifications
As an OR Registered Nurse, you will be part of an amazing interdisciplinary team environment. You will contribute to our success. Every role has an impact on our patients lives and you have the opportunity to make a difference. We are looking for dedicated professional like you to be a part of our Surgical Services team. Join us in our efforts to better our community!
Here is some of what you can expect from being an OR Registered Nurse with us:
You will bring your OR Nurse specialized skills to serve specific age groups, which may include adult, adolescent, geriatric, or pediatric populations.
You will prepare for each procedure and/or surgery by ensuring there is adequate stock, and appropriate equipment available in areas as assigned.
You will assist with post procedure workload including cleaning room between procedures, putting away all unused supplies & setting up for the next procedure.
You will teach, supervise, and serve as a resource person and delegates in accordance with the competency level of all staff members.
You may rotate to areas other than OR, and will perform only those duties that you have demonstrated competency.
What Qualifications You Will Need
Current licensure in the State of Colorado as a Registered Nurse, or current active multi-state Registered Nurse license.
Basic Life Support certification through the American Heart Association or client.
Graduate from an accredited school of nursing. BSN preferred.
One (1) year minimum experience in the perioperative (OR) setting is required.
ACLS and PALS certification within 6 months of hire.
CNOR preferred.
Additional Information
Level I trauma experience a plus.
A great place to progress in your career toward leadership roles.
Benefits and Growth
Coaching and mentoring to drive personal and professional growth
Financial support for certification training and testing
Support provided for OR nurses to attend annual AORN conference
Shared governance model
Cohesive team that embraces collaboration
Leadership development sessions for CNCs
Wellness and resiliency program
Shift Information: 12 Hour Shifts, Would Consider 10 Hours
Types of Services: Neuro, General, CV, Plastics, Complex Neuro, Head/Neck, Burn, Trauma