November 14, 2023
Office Assistant Fort Worth TX USA
Full Time
$16.40/hr - $20.50/hr USD / Hour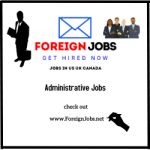 Position: Office Assistant
Industry: other
Employment type: Full Time
Experience: 2 year
Qualification: High school diploma/GED
Salary: $16.40/hr – $20.50/hr
Company: City of Fort Worth
Location: Fort Worth, TX, USA
Description:
Office Assistant required
City of Fort Worth · Fort Worth, TX
About the job
Workdays & Hours: Monday – Friday 8am – 5pm; Some evening/weekend work required.
Benefits for this position include: 11 Paid Holidays, Medical, Dental, Vision, Paid Time Off, Pension Plan, Professional Development Opportunities, and much more.
The City of Fort Worth is one of the fastest growing large cities in the U.S. Our employees serve the needs of nearly 1,000,000 residents, promoting our values of exceptional customer experience, mutual respect, embracing our diversity, continuous improvement, ethical behavior, and accountability.
An Office Assistant job is available with the City of Fort Worth Neighborhood Services Department, co-located at the City Hall Annex. The Neighborhood Services Department administers grant-based programs aimed at beautifying and strengthening Fort Worth neighborhoods.
The positions are available with the City of Fort Worth Neighborhood Services at Southside Community Center 959 E Rosedale St, 76104; Northside Community Center 1100 NW 18th St, 76164; Worth Heights 3551 New York Ave, 76110 These positions will perform general clerical duties and data entry duties in support of the Community Action Partners Program https://www.fortworthtexas.gov/departments/neighborhoods/cap These positions require heavy public contact with clients seeking assistance with financial support services such as rent, utilities or information and referrals.
Minimum Qualifications
High school diploma/GED
Two (2) years of responsible clerical experience, work in social service setting.
Preferred Qualifications
Possess excellent customer service skills
Ability to effectively multi-task, data enter and file
Proficient in Microsoft Word and Excel
Preference may be given to Bilingual Skills (English/Spanish)
The Office Assistant Job Responsibilities Include
Perform general clerical duties and data entry duties
Provide general support and assistance to assigned supervisor
Greeting visitors, answering a multi-line telephone system and
Provide assistance to the general public, city staff and officials
Entering a variety of data and information into various computer systems; providing information on departmental programs, city policies and procedures; filing documents, reports and correspondence; maintaining filing system
Operating a variety of office equipment; and compiling data and processing forms and records.
Conditions of Employment
The City of Fort Worth is proud to be an Equal Employment Opportunity employer. It is the policy and practice of the City to recruit, hire, train and promote a diverse workforce without regard to race, color, religion, sex (including pregnancy and gender identity), national origin, political affiliation, sexual orientation, marital status, disability, genetic information, age, membership in an employee organization, parental status, military service, or another non-merit factor.
The City of Fort Worth is committed to full compliance with the Americans with Disabilities Act. Reasonable accommodations may be made to enable qualified individuals with disabilities to participate in the job application or interview process and to perform essential job functions.
Candidates who do not meet the Education requirement, may be considered if they have more relevant work experience than the position requires. Those selected for employment will be required to pass Pre-Employment checks depending on the position requirements. Those could include, but are not limited to: criminal background check, drug screen, education verification, etc. criminal convictions will be considered on a case-by-case basis. Employees are paid by direct deposit only.