October 7, 2023
Licensed Therapist San Francisco CA USA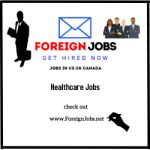 Position: Licensed Therapist
Industry: healthcare
Employment: Full Time
Experience: 3 to 5 year
Qualification: Degree Holder
Location: San Francisco, CA, USA
Company: Vida Health
Description:
Licensed Therapist required
At Vida, we help people get better — and we're helping the healthcare system get better, too.
Vida provides expert, personalized, on-demand health coaching and programs through a network of experienced health care providers — like dietitians, therapists, and health coaches and leading medical institutions — coupled with an easy-to-use app with award-winning content.
We focus on chronic conditions — like diabetes, depression, and hypertension — which account for 80% of the $3 trillion spent on healthcare in the US.
By combining advanced technology with the top-notch healthcare providers, Vida is breaking down the barriers that have historically kept people from getting the best care. Vida's cloud-based platform captures real-time data from 100+ devices and apps and delivers AI-driven insights back to employers, health plans, and providers to improve care. We are trusted by Fortune 1000 companies, major national payers, and large providers to enable their employees to live their healthiest lives.
Vida is authorized to do business in many, but not all, states. If you are not located in or able to work from a state where Vida is registered, you will not be eligible for employment. Please speak with your recruiter to learn more about where Vida is registered.
Vida Therapist works virtually with a range of members to help support impactful, lasting behavior change to increase health and wellness. In addition, you will work within Vida's guidelines, Scope of Practice, HIPAA, PHI, Industry Standards, Federal, State and Local Law to ensure that safety, quality, and compliance expectations are met.
Vida Therapists are professional experts in mental health who are fully licensed to screen, diagnose and treat mental health conditions. They support members by providing evidence-based psychotherapy.
Core Responsibilities and Duties:
Manage a panel of clients providing evidence-based assessment, treatment plans and therapeutic interventions, meeting or exceeding completed consult expectations as outlined in Vidapedia
Configure Vida Coach calendar to allow clients to schedule, and maintain regular contact with them using Vida's in-app video calls and messaging, per Vida's program design and policies. Respond and communicate with clients according to timeline expectations laid out in Vida policies
Develop and update clinical treatment plans in collaboration with members
Utilize Vida's integrated Cognitive Behavioral Therapy content to provide psychoeducation on CBT skills, including but not limited to, thought logging, cognitive restructuring/reframing and behavioral activation
Diligently track your clients' progress and serve as an accountability partner
Set goals/trackers/habits in the Vida app to encourage member accountability and facilitate daily reminders that help them achieve their goals
Engage in discharge planning upon conclusion of therapy program by providing case management services, external referrals and coordination with other providers
Respond to crisis situations by following established protocols and developing safety plans with clients. Additionally, continually assessing for program eligibility and providing referrals, when needed, for follow-up intervention services
Effectively communicate with Lead to address client concerns, limitations, treatment progress and other concerns. Report any concerns regarding clinical performance and inability to meet expectations to Lead immediately
Collaborate with other Vida providers to apply an integrated care model to client treatment plans to enhance progress and treatment outcomes
Maintain records of interactions with clients in keeping with legal standards and adhere to Vida policy re: documentation
Submit documentation within 24 hours of any session (this includes session documentation, clinical treatment plans, communication with other providers). Additionally, submit documentation within 24 hours related to any cancellation or no show by provider or member
Comply with National Standards of Care set forth by state licensing boards where therapist is licensed
Comply with federal, state and HIPAA regulations, as it relates to medical records and information privacy
Attend and actively participate in 1:1 meetings with Lead and staff meetings. Respond to communications and requests from Lead in a reasonable and professional time frame
Complete all in-service trainings in a timely manner
Review and follow department policies and procedures as detailed in provider manual documents (Vidapedia)
Meet and exceed provider level metrics
Serve in the role of Care Navigator when assigned to provide short-term mental health consultation services to members in the form of screening assessments, crisis follow-up, resource referral
Provide after hours and on-call coverage, as needed
Qualifications
Doctoral or Master's degree in psychology, clinical social work, counseling, marriage and family therapy or other relevant field
Fully Independent State License to practice psychotherapy in good standing. Licensed to assess, diagnose, create treatment plans and provide psychotherapy without oversight of a clinical supervisor. Multi-state licensure is highly valued.
Experience in cognitive behavior therapy and other evidence-based therapeutic models
Experience in mindfulness techniques
Interest in incorporating technology solutions into client care
Interest in and knowledge of current research and evidence-based clinical practices for depression and anxiety
Familiarity with technology solutions including video therapy, mobile apps, cloud-based apps (Google Suite, Single Sign-On, Slack)
Experience working in a virtual telehealth environment
2+ years' experience as a fully independent psychotherapist
Working knowledge of clinical diagnosis and treatment planning. Knowledge of techniques such as motivational interviewing, bio-psychosocial assessment, mental health crisis response, safety planning and cognitive behavioral theory
Other Requirements
Providers will be expected to perform according to Vida's QA and Compliance guidelines in order to provide a safe and consistent experience for Vida members
Include specific language re: California residents who currently require individual monthly sign-off prior to each screening monthly
Exclusion screening is the process of verifying that a current or potential employee is not classified as an excluded individual who is prohibited from participation in any Federal healthcare program. The OIG imposes exclusions under the authority of sections 1128 and 1156 of the Social Security Act
Providers will be expected to perform according to Vida's QA and Compliance guidelines in order to provide a safe and consistent experience for Vida members
Providers will be expected to document on Vida's provider platform/technology completing prestructured template in addition to free text areas – i.e. text expander
Vida reserves the right to reassign clients at any point and limit the termination period to meet the best practices
Limit scope of practice to Vida curriculum