November 4, 2023
Inventory Clerk Wakefield NE USA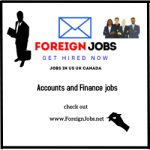 Position Inventory Clerk
Industry: other
Employment type: Full Time
Experience: 3 to 5 year
Qualification: Degree holder
Company: Michael Foods
Location: Wakefield, NE, USA
Description:
Inventory Clerk required
Position Description
Business Unit Overview
Michael Foods, Inc. is a leader in the food processing and distribution industry with business in egg products, refrigerated grocery and potato products. We offer exciting job possibilities throughout our organization where you can enhance your career, sharpen your talents and make an impact. Join our company and be part of an innovative team that's First in Food.
Location Description
Wakefield is one of the largest production facilities within Michael Foods. We serve as a flex plant and are able to produce everything from a whole pasteurized egg to liquid, dried, hardboiled and curds.
Responsibilities
POSITION SUMMARY: This position coordinates activities with operations and maintenance to ensure operating supplies are maintained. This will also include issuing parts timely and assisting with cycle counting programs. This position has the responsibility to comply with Safety work rules at all times as well as an obligation to reinforce Safety as a Core Value. Ensures that all policies, procedures, and activities, related to Food Safety & Quality, are followed, and complied with uniformly in an effort to reduce product and process variability.
Duties and Responsibilities
Coordinate activities with operations and maintenance to ensure adequate operating supplies are maintained in the stockroom while issuing parts on a timely basis as required.
Offer recommendations on stock levels, Economic Order Quantity (EOQ) and identify potential problems areas.
Assist in cycle counting program and other on-going continuous improvement objectives.
Ensure that procurement documentation and records are properly kept and updated on a timely basis.
Interface with all departments to ensure timely requisitioning, approval, purchase, and delivery as well as storage of spare parts and all consumable products.
Utilize a computerized maintenance system (SAP) for history and parts inventory.
Able to work overtime and holidays when needed.
Assumes personal responsibility to insure safe and healthy workplace for everyone. Adhere to all safety policies and procedures and incorporate safety and health in all jobs and tasks.
Adheres to Quality work practices, follows GMP's, maintains sanitary conditions and ensures that product quality is maintained. Reports to management any conditions or practices that may adversely affect food safety and quality.
Ensures regulatory compliance at all times.
Perform other duties as assigned.
Qualifications
Preferred Education, Experience and Skills:
High school diploma or general education degree (GED) or equivalent preferred.
Ability to read and comprehend simple instructions, short correspondence, and memos.
Ability to write simple correspondence.
Ability to effectively present information in one-on-one and small group situations.
Ability to add and subtract two-digit numbers and to multiply and divide with 10's and 100's.
Ability to perform these operations using units of American money and weight measurement, volume and distance.
Ability to apply common sense understanding to carry out instructions furnished in written, oral, or diagram form.
Ability to deal with problems involving several concrete variables in standardized situations.
Must be able to read and interpret various forms of documents and translate the data into a computerized inventory control system.
Computer literate, knowledge of Microsoft Office and SAP is a plus.
High level of organizational ability and attention to detail is required in order to process received goods properly and store those items in their proper location.
Successful candidate will be required to become certified on forklift and pallet jacks.
Must have good written and verbal communication skills as this position must communicate at times with outside vendors and internal maintenance storeroom customers.
Good customer service skills working with both the internal/external customers of the company.
Physical Requirements
Able to lift to 50 lbs.
Able to stand for long periods of time.
Michael Foods, Inc. is an equal opportunity employer and gives consideration for employment to qualified applicants without regard to race, color, religion, national origin, ancestry, age, sex, gender, gender identity, gender expression, sexual orientation, genetic information, veteran status, medical condition, marital status, or a physical or mental disability.