July 31, 2023
Human Resources Assistant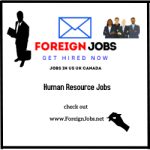 Position: Human Resources Assistant
Industry: Education
Employment: Full Time
Experience: 1 to 2 year
Qualification: High School Diploma or equivalent
Salary: $18 per hour
Location: Watervliet, NY (On-site), US
Company: Russell Sage College
Description:
APPLY HERE:
Human Reources Assistan
About Russell Sage College
Russell Sage College is a dynamic, comprehensive college of approximately 2,600 students. Through a strong liberal education curriculum and progressive academic programs, Russell Sage College serves traditional students and working professionals who pursue bachelor's, master's, and doctoral degrees on campuses in Troy and Albany, NY. Russell Sage College also offers online programs.
Russell Sage College offers its faculty and staff the opportunity to make a difference every day – in the lives of students and the future of our communities.
Job Description
Position Summary:
The Human Resources Assistant will provide a wide range of confidential administrative support for the Human Resources Department. The Human Resources Assistant is responsible for coordinating a variety of employment and HR processes, including payroll and assisting the Office of Human Resources in carrying out multiple human resources programs and initiatives.
Duties and Responsibilities
Maintains and updates human resources documents such as organizational charts, employee handbooks and college directory.
Assists Assistant Director of Recruitment and Compensation with implementing recruitment strategies
Helps maintain employee files.
Supports data requests by gathering data and creating reports using reporting systems
Performs general office duties for HR: triage requests and phone calls; orders office supplies.
Supports the Assistant Director of Human Resources with coordinating multiple, concurrent HR projects/events with the HR team.
Performs related work, as required
The estimated wage is $18.00 per hour for under 30 hours per week for 52 weeks.
Requirements
High School Diploma or equivalent required
Proficiency with Microsoft Office Suite (Word, Excel & PowerPoint)
May require periodic evenings and weekends with some local travel.
Trustworthy and discreet due to frequent contact with confidential material
Strong communication and interpersonal skills with the ability to communicate clearly and concisely, verbally and in writing.
Excellent organizational skills, with the ability to prioritize work and perform several tasks concurrently with ease and professionalism.
Additional Information
RSC offers a dynamic college environment and friendly work atmosphere along with opportunities for tuition waiver, employer matched retirement plan for eligible employees and many other benefits. For complete employee benefit information, please visit ourEmployee Benefits (https://www.sage.edu/about/offices-centers/human-resources/employment-benefits/) page. Visit ourEmployment Opportunities (https://www.sage.edu/about/work-at-russell-sage/) page for additional available job openings at RSC.
Russell Sage College will not discriminate in the recruitment or selection of faculty and employees, or in any other area of employment, on the basis of age, sex, race, national origin, religion, religious belief, disability, sexual orientation, gender identity or expression and veteran status. In this regard, opportunities for advancement will be made available without bias. The College is also subject to state and federal laws, supports efforts to attract and retain fully qualified women and other minority group members for faculty and other positions. Russell Sage College will comply with the letter and intent of all State and Federal laws and applicable orders pursuant to Equal Employment Opportunity and Affirmative Action.
Russell Sage College embraces diversity, equity, and inclusion as essential components of a rich intellectual and cultural environment in which all members are given the opportunity to reach their full potential as active participants in our local and global society. Russell Sage College is committed to developing policies and programs to create a campus that supports an optimal learning and working environment for all students, alumnae/i, faculty, administrators, and staff. Please take a look at more information about thediversity, equity, and inclusion initiatives (https://www.sage.edu/about/community-resources/diversity-equity-inclusion/) at Russell Sage College.
Applications accepted until position is filled.
Reports to: Director of Human Resources
COVID-19 vaccination is not required but suggested.
Application Instructions
If you are interested in applying for this position, please submit the following documents by clicking on the APPLY NOW button and follow the steps
Resume
Cover letter
A list of three professional references (Name, phone number, email address etc.
Please Note: After submitting your Resume/CV, the subsequent page gives you instructions that enable you to upload your cover letter and any additional documents you wish to send.
See theFAQ (http://support.interviewexchange.com/articles/#!candidate/your-career-account) for using our online system.
Please contact us if you need assistance applying through this website.