July 11, 2023
Fundraising Operations Assistant
Full Time
$20-$25 Per Hour USD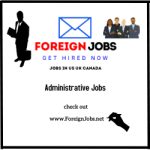 Position: Fundraising Operations Assistant
Industry: other
Employment type: Full Time
Experience: 3 to 5 year
Qualification: Degree holder
Salary: $20-$25 Per Hour
Company: Movember
Location: Santa Monica, CA (On-site), USA
Description:
Fundraising Operations Assistant
About the job
Movember is the leading charity changing the face of men's health globally, tackling mental health and suicide prevention, prostate cancer, testicular cancer.
In our mission to stop men dying too young, we're seeking a passionate Fundraising Operations Assistant join our Los Angeles based team. We encourage applications from all backgrounds and communities and are committed to having a team that is made up of diverse skills, experiences and abilities.
About the role
We're recruiting a Fundraising Operations Team to help deliver our hugely successful annual charity campaign. You'll be the heart and soul of Movember, ensuring a remarkable experience for the Movember community, stewarding and driving forward business development opportunities, processing donations – supporting and guiding our constituents as we ensure their success while we deliver another exceptional Movember campaign across the US, Mexico, and South America.
You'll work with a variety of teams, including fundraising, events, finance, and marketing to gain a wide understanding of Movember, our work, and how you contribute to our success. Full training and support will be provided to ensure you're successful in the role.
This a seasonal role running from September through to December. You will work onsite at our modern office in Santa Monica and the pay rate is $20-$25 per hour, dependant on experience.
You'll have the opportunity to
Be the voice of Movember, respond to constituent emails, live chat, and telephone inquiries in a personable, fast, and effective manner.
Effectively manage and steward inbound new business development opportunities.
Collaborate with and support the Fundraising Team on key fundraiser or donor opportunities.
Support the Fundraising and Operations teams on research, outreach, data management and project work as required.
Identify any patterns or issues with the website, app, or other customer-facing experiences and report these to your line manager.
Process offline donations and gift matching donations.
Support with inbound inquiries from social channels like Facebook and Twitter.
Support our post-campaign thank you stewardship strategy.
Support the Operations Team with picking, packing, and mailing Movember Merchandise to our constituents.
Support the Movember Experience Team to identify community fundraisers for potential media opportunities.
Respond to ad-hoc requests as needed.
Attending local events, where necessary, to give our fundraisers a remarkable experience, which can include occasional work at evenings and weekends.
For this role, you'll need
Excellent verbal and written communication skills.
A passion for delivering a remarkable customer service experience.
Great organization skills and ability to prioritize tasks.
The ability to work in a fast-paced environment.
Be able to work well under pressure and to deadlines, with excellent attention to detail.
Be a great team player.
A high degree of self-motivation and initiative.
Experience using SaaS tools such as Salesforce, ZenDesk, LiveChat, Jira, etc.
Bonus points for
Fluency in Spanish (written and oral).
Fundraising experience in a personal or professional capacity.
Why Movember?
Movember is committed to promoting a diverse and inclusive community and workplace – a place where we can all be ourselves, and each have the equal opportunity to succeed and be recognised for our unique contribution. We value the experiences, skills and perspectives of all individuals and actively encourage applications from people with diverse backgrounds. We make recruitment decisions based on applicants' skills, experience and knowledge, ensuring all applicants are treated fairly.
Our employee benefits include:
Modern office with games room
Dog friendly work space
Fun and collaborative culture
Free breakfast & coffee bar
Does this role sound up your alley?
If so, we'd love to hear from you. Click 'Apply' to send through your CV.
https://secure.dc2.pageuppeople.com/apply/1118/aw/applicationForm/initApplication.asp?lJobID=492334&sLanguage=en&sSourcePointer=aw&lJobSourceTypeID=802