July 12, 2023
Financial Aid Advisor II – TASFA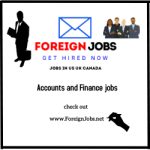 Texas A&M University-Commerce
Position Financial Aid Advisor II – TASFA
Industry: other
Employment type: Full Time
Experience: 1 year
Qualification: Bachelor's degree or an equivalent
Company: Texas A&M University-Commerce
Location: Commerce, TX On-site, USA
Description
Financial Aid Advisor II – TASFA
About the job
Financial Aid Advisor II  TASFA
INSTRUCTIONS TO APPLICANT:
During the application process the
My Experience page has a section provided "Attachments (Resume/CV, References, Cover letter, etc.)" to upload required documents.
Use the Upload button to add each document.
You will be able to upload up to 5 documents. Be aware that the maximum size allowed for any one document is 5MB.
All documents must be electronically submitted through the Texas a&M Online Employment Services website to be considered.
Incomplete or improperly submitted applications may be excluded from consideration.
Please Provide the Following Documents
Cover Letter
Resume/CV
Three professional references with complete contact information (Unsolicited letters of recommendation will not be considered).
Transcripts (Unofficial will be accepted with application. Official transcripts are required at time of verbal offer). If transcripts are from an international institution, it is the responsibility of the applicant to have the transcripts translated and evaluated by an approved credential evaluator.
Please do not withdraw your application in an attempt to upload a missing document. If you need assistance with this or any other matter, please contact us at HR.Hiring@tamuc.edu.
Summary
The Financial Aid Advisor II
TASFA, under direction, serves as a subject matter expert for Texas Application for State Financial Aid (TASFA) processing, to include processing of Consortium agreements, over award reports and Private loan certification. Provides and promotes service excellence through courteous, informed, accessible and professional engagement. Counsels and corresponds with prospective, current and former students on matters pertaining to financial aid while also providing students with accurate information regarding the application process, including federal, state, institutional funds and loan programs.
Duties & Responsibilities
Serve as primary contact for TASFA processing, and over award reports. Determine financial aid eligibility and update student records as needed.
Serve as primary contact for campus partners and students interested in participating with Consortium Agreements including RELLIS. Review and update student records as needed and notify students
Review and process verification documents as related to TASFA
Making contact with students as needed to resolve conflicting information.
Develop and maintain process guides for TASFA and consortium agreements.
Serve as backup for private loan certification.
Work closely with technical support staff to insure proper function of BANNER processes associated with awarding and disbursement.
Serve as a trained backup committee member for financial aid appeals and special circumstances
Provide support to current and prospective students
serves on the Welcome Center advising schedule
Assist with training of new hires for the Financial Aid Office and Front Line staff
Provide support to the Associate Director of FA Dallas
Minimum Requirements
Education: Bachelor's degree or an equivalent combination of education and experience.
Experience / Knowledge / Skills: One (1) year related experience. Knowledge of Microsoft Office Suite. Oral and written communication skills. Customer service skills.
Ability to: Ability to multitask and work collaboratively with others. Ability to work independently.
Requires: Hybrid work option available, stipulations may apply. Some evening, weekends and travel. Ability to perform outreach duties as required.
Licensing/Professional Certifications: None
Physical Requirements: None
Other Requirements: None
Preferred Education / Skills/ Experience
Experience in organization, planning or in higher education preferred. Bilingual preferred. A thorough and working knowledge of federal, state, and Texas A&M University- Commerce laws, regulations, practices and procedures pertaining to student financial aid a plus. A thorough and working knowledge of BANNER
All positions are security-sensitive. Applicants are subject to a criminal history investigation, and employment is contingent upon the institution's verification of credentials and/or other information required by the institution's procedures, including the completion of the criminal history check.
Equal Opportunity/Affirmative Action/Veterans/Disability Employer committed to diversity.
We are Commerce. We are Lions!
Welcome! We are excited that you want to forge your future with a career at Texas A&M University-Commerce.
Our main campus is located in Commerce, Texas, at the eastern edge of North Texas with multiple instructional sites as well as a robust online presence.
We are proud to be one of the largest universities in the prestigious Texas A&M University System.
Since 1889 A&M-Commerce has educated the people of Texas and, ever increasingly, points beyond. We remain true to our founder William Leonidas Mayo's creed of "ceaseless industry, fearless investigation, unfettered thought, and unselfish service to others."
Texas A&M University-Commerce is committed to and promotes equal opportunity for all. This commitment includes equal employment opportunity, affirmative action, and program accessibility. It is also committed to make its workplaces, campuses, and programs accessible to all, without regard to race, color, religion, sex, national origin, disability, age, veteran status, genetic information, sexual orientation or gender identity.
Furthermore, we encourage and foster a workplace community where individuals are valued for their diverse backgrounds.
Texas A&M University-Commerce is an Equal Opportunity/Affirmative Action/Veterans/Disability Employer committed to Diversity