September 3, 2023
CNM Staff Midwife ,CO, USA
Full Time
$85000to $95000 USD / Year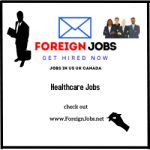 Position: CNM Staff Midwife
Industry: Healthcare
Employment: Full Time
Experience: 2 to 5 year
Qualification: Degree Holder
Salary: $85000to $95000 /year
Location: Colorado Springs, CO (On-site), USA
Company: REO Consulting, LLC
Description:
APPLY HERE:
CNM Staff Midwife required
Job Description
CNM Staff Midwife
Beginnings Birth Center | Colorado Springs, CO
REO Consulting is the recruitment partner of the hiring organization.
Salary: $85K for new graduate fellowship (one year), $95K + DOE for experienced midwives
Job Type: Full-time
Benefits:
401(k)
Dental insurance
Disability insurance
Health insurance
Paid time off
Vision insurance
CEU Allowances
Potential for an annual bonus after 3 years
Our beautiful Beginnings Birth Center is a freestanding birth center located in Colorado Springs, CO. We are seeking a Full-time Certified Nurse-Midwife to join our team. The Midwife has a genuine passion for midwifery and community birth, and is patient-experience focused. Community birth experience is highly preferred but not absolutely required.
We want to make the midwifery model of care accessible to all who desire it. We are improving outcomes, one family at a time. We also aim to make this model of care sustainable for practitioners
If you are interested in joining us to focus on evidence-based midwifery, trauma-informed care, informed choice, and fostering health equity, please apply.
Candidates from the Global Majority are strongly encouraged to apply.
New Graduate CNMs are also encouraged to apply.
EDUCATION & QUALIFICATIONS:
Master's (Required)
Master or Doctorate Degree in Nursing
Certified by the American Midwifery Certification Board (AMCB)
Active RN and APRN licenses in the State of Colorado (or Pending)
Meets continuing competency criteria of Colorado and AMCB
Current NRP and BLS certifications
Committed to a trauma-informed approach to care
Ability to be added to the practice's current malpractice policy
Preferred Experience, Skills & Qualities:
Previous community birth setting experience
Prioritizes safety and client/family experience
Ability to maintain professionalism and compassion in high-stress situations
Desire to impact a small organization in a positive way
Knowledge of complementary therapies and holistic health
RESPONSIBILITIES:
Adheres to the birth center model of care and philosophy of physiological birth, trauma-informed care, and informed consent
Adheres to birth center eligibility criteria for clients throughout antepartum, intrapartum, and postpartum care.
Provides comprehensive midwifery care
Provides competent and respectful care to all families regardless of race, ethnicity, gender identity, sexual orientation, religious beliefs, or disabilities
Participates in drills/ in-services
Participates in professional organizations and community awareness activities
Supervises the orientation and functioning of RN and other birth assistants
Participates in the quality assurance program
Ability to commute/relocate:
Colorado Springs, CO 80920: Reliably commute or planning to relocate before starting work – within 20 minutes of the center (Required