November 14, 2023
Accounts Receivable Valencia PA USA
Full Time
$19/hour USD / Hour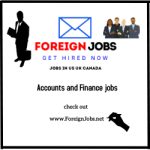 Position Accounts Receivable
Industry: other
Employment type: Full Time
Experience: 2 to 5 year
Qualification: Diploma/Degree
Salary: $20.00 – $22.00 Hourly
Company: St. Barnabas Health System, Inc.
Location: Valencia, PA, USA
Description:
Accounts Receivable required
Description
Start Your Career with St. Barnabas Health System!
You will work at one of Pennsylvania's largest healthcare systems with a rich history and trusted name. Well-managed and compassionate, we were established in 1900 on the foundation of providing quality care of aging adults regardless of their financial status. You will work with a growing company that has locations found in Allegheny, Butler, and Beaver County.
St. Barnabas has a lot to be proud of and we believe we show it in the quality of our facilities and care provided! In 2021, we were voted Best of the Best Retirement Living, Best of the Best Nursing Home, and Finalist for Best of the Best Nonprofit by Trib Total Media Readers.
You can be successful and a proud member of the St. Barnabas team! St. Barnabas believes that you, as one of our employees, will be one of our best resources and the heart of our organization. You can make the decision to embark on a rewarding career where you will be respected and play an individualized and integral role in carrying out our historic mission.
Qualifications
Degree or some course work in Business Administration or related course of study preferred.
Minimum three years' experience in related positions required.
Experience in medical claims billing/coding; experience with insurance follow-up processes/procedures; experience working for a senior living facility.
The Chosen Candidate Will Have Responsibility For
Insurance Billing for Part A & B
Insurance Follow-Up for Part A & B
RUG and PDPM Knowledge
Insurance Verifications for SNF and Home Health
Verify Certifications & NOMNCS
Daily Census
Diagnosis Codes on Skilled Residents for Billing
SCIO
Post all Insurance Remittances
Consolidated Billing
LTC Statements
AR Aging Reports
Complete and Process OMEs
Complete Rep Payee Forms
Enter Facility Charges for Closing
Update Yearly Medicare Part B fee schedule
Update Yearly Highmark Part B fee schedule
Ambulance Invoices
Return Mail
Valuable Benefits We Offer You
Generous Compensation
Paid Time Off and Sick Time
Attendance bonuses
Lucrative Referral bonuses: Work with friends!
Professionally managed 401(k) and profit sharing
Versatile Health, Dental, and Vision insurance options available to you the month after hire!
Virtual medicine services available through Teladoc
Generous Medical Center and dental discount services for employees and families
Paid orientation and training with co-worker mentors
Discounted meals
Employee discounts and perks (auto services, thrift shop items, etc.)
College Tuition Benefit program
Beautiful buildings and grounds
Secure work environment
Free Parking at every location
Award winning services
Start a dynamic career where you will earn great pay and feel good about what you do!
St. Barnabas Health System is an equal opportunity employer and all qualified applicants will receive consideration for employment without regard to race, color, national origin, religion, creed, sex, age, disability, genetic information, marital status, citizenship status, sexual orientation or affectional preference, or gender identity or expression, protected veteran status, or any other characteristic protected by law.*
This policy applies to all terms and conditions of employment, including recruiting, hiring, placement, promotion, termination, layoff, recall, transfer, leaves of absence, compensation and training.
Any employee who believes that he/she has been the victim of discrimination should immediately report the incident to the Corporate Compliance Officer or Director of Human Resources.
Employment Type: Full Time