August 29, 2023
Accounts Payable Specialist, Waltham, MA, USA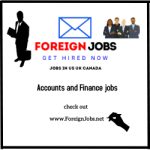 Professional Diversity Network
Position: Accounts Payable Specialist
Industry: other
Employment: Full Time
Experience: 3 to 5 year
Qualification: Diploma/Degree
Location: Waltham, MA (Hybrid), USA
Company: Professional Diversity Network
Description:
Accounts Payable Specialist
Professional Diversity Network ·
About the job
Job Description: Accounts Payable Specialist the Accounts Payable Specialist is responsible for various AP invoice and payment processing duties. This position reports to the Accounts Payable Associate Director. We are looking for a reliable and precise professional to help us properly maintain our payable information. We are seeking an experienced candidate who can analyze and validate vendor data, work with vendors to resolve past due invoices and reconcile monthly statements.