October 10, 2023
Spanish Linguist Miami FL USA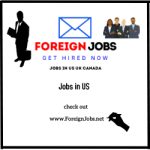 Position: Spanish Linguist
Industry: Other
Employment: Full Time
Experience: 3 to 5 year
Qualification: Degree holder
Location: Miami, FL, USA
Company: KACE Company
Description:
Spanish Linguist – Florida
DIALECT: Mexican and/or Caribbean Dialect
LOCATION:  Travel (TDY) Required
WORK SCHEDULE: Office is open 7 days a week, Linguist will be required to have a flexible schedule with the ability to work nights and weekends. The position will require travel for an extensive period of time (30 plus days).
About KACE
When you make the decision to join KACE, you are choosing to work alongside talented professionals that have one thing in common; the passion to make a difference! KACE employees bring their diverse talents and experiences to work on critical projects that help shape the nation's safety, security, and quality of life.
The desire to have a career that is purposeful and forward thinking is woven into every KACE employee…it's The KACE Way. KACE employees are; purpose driven, forward focused, open-minded, trustworthy and invested.
The KACE Way is our commitment to our employees, to our customers, and to our communities. Join KACE and make a difference!
KACE is a leading provider of specialized technical and professional expertise for national security, law enforcement, public safety, government operations, and the intelligence community.
What we are seeking – Spanish Linguists to support the federal and local law enforcement community by providing real time translation services in a fast-paced environment.
Job Summary
Linguist is responsible for performing real-time translations or sensitive material from a foreign language into English; collecting, analyzing, identifying, and decoding of colloquialisms and slang terms; Extracting pertinent information and communicating that information to law enforcement agent(s). Linguist is responsible for transcribing and translating source documents and recordings from storage media, including but not limited to audio files, video files or digital media.
Essential Functions And Responsibilities
Listens to oral intercepts in English or Foreign language and provides verbal and written synopsis. Linguist is responsible for relating all pertinent information to the Client.
Contribute to the master list of slang words and codes (used by that group/organization) for the duration of the project/case.
Maintains a voice library for the duration of the project.
During inactive or low periods of activity, transcribes and translates pertinent calls, other audio files and electronic messages assigned by their supervisor.
Produce court ready transcriptions and translations of pertinent calls following the required format.
Responsible for using the various reference tools created during the project
Ability to transcribe and translate a minimum of 18 – 22 minutes of recorded conversation in an 8-hour day.
Operates specialized translation equipment provided by the government to include JSI voice box, Pen-link, Comverse, and other communication collection equipment used at their assigned site.
Maintain daily log of productivity.
Duties are performed via a government approved computer system. Employees are required to possess strong computer skills in MS Word and Excel.
Perform related duties as assigned, within your scope of practice.
Knowledge, Skills, Abilities and Qualfications
Statement if education and years of experience is not provided – Bachelor's degree AND three (3) years' experiences in a professional setting OR Associate degree AND five (5) years' experiences in a professional setting OR a High School Diploma AND seven (7) years of experience.
Must possess strong computer skills in MS Office, including Excel, Word, TEAMS
Ability to type 45 wpm
S. Citizen or Permanent Resident
Must have knowledge of source language colloquial terms and expressions.
Knowledgeable is SMS language, social media and Webchat.
Must be able to obtain a law enforcement sensitive clearance
Demonstrates excellent verbal and written skills in both the source and target language, including correct and accurate grammar, punctuation, and spelling.
Must be able to obtain an ALTA Language certificate in Foreign Language and English
Must possess strong computer skills in MS Office, including Microsoft Word and Excel; PowerPoint and Outlook.
Requires strong communication and interpersonal skills to effectively interact with different departments within the company, employees and with clients.
Ability to take technical direction and feedback from various sources.
Must be able to identify and escalate non-technical issues to Operations Supervisor, Field and Site Supervisors and Team Leads in a timely and effective manner
Committed to providing outstanding customer service and represent KACE in a Professional manner.
Requires the ability to prioritize work, meet stringent deadlines, balance multiple tasks and work in a team environment.
Must be able to testify based on completed work product
Ability to translate/transcribe 18-22 minutes of recorded conversation in an 8/hour day when performing Linguist duties.
Ability to type 45 WPM
Available to work a minimum of 32 hours per week.
Must be available to work a flexible schedule, to include nights, weekends, and holidays
Must be available to work a minimum of 32 consecutive labor hours per week, 8 hours per shift, when assigned to local projects
Must be available to travel to other locations nationwide for a minimum of 60 days and work a minimum of 40 hours per week during TDY assignments and overtime as needed
Availability to travel 70% throughout the year
Clearance
Applicants selected may be subject to a government background investigation and may be required to meet the following conditions of employment.
Security Requirements
Ability to obtain/maintain a Security Clearance
Favorable credit check for all cleared positions
Successfully pass a background investigation, medical and drug screen.
Applicants selected will be subject to a government background investigation and may need to meet eligibility requirements for access to classified information.
Must be a U.S Citizen or Permanent Resident
Residency requirement -3 consecutive years in the last 5 years.
Physical Requirements/Working Conditions
Standing/Walking/Mobility: Must have mobility to attend meeting with other managers and employees.
Climbing/Stooping/Kneeling: 0% – 10% of the time.
Lifting/Pulling/Pushing: 0% – 10% of the time.
Fingering/Grasping/Feeling: Must be able to write, type and use a telephone system 100% of the time.
Sitting: 90% to 95% of the time.