July 15, 2023
Full Time
$127000.00 to $205000. USD / Year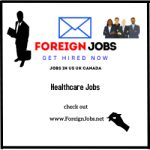 Position Pharmacist
Industry: Healthcare
Employment type: Full Time
Experience: 3 to 5 year
Qualification: Degree Holder
Salary: USD $127000.00 to $205000.00 Annual
Company: CrossMed Healthcare
Location: Port Angeles, WA On-site, US
Description
Pharmacist required
About the job
Pharmacist physician job in Washington: Urgent need for a Hospital Clinical Pharmacy Manager in Scenic Washington
We are seeking a Manager to work closely with the Director of Pharmacy for our Hospital Pharmacy Department in Washington. Recent hospital clinical experience is a must. Informatics and Pharmacy Automation experience preferred.
Less than 3 hours to Seattle.
All candidates must have at least 1 year of hospital inpatient leadership experience. Licensed in WA or eligible.
Come join our family of healthcare professionals. We are actively interviewing so don't delay!
***Reference JOB-2780430***
Day Hours
Competitive Salary
Relocation Assistance
Clinically Focused
Full Benefits
Family Friendly Team
Our services are free for you
We help negotiate your salary and contract
We coordinate interviews and help with licenses
Specialized recruiters match your career preferences
Experienced support teams take care of every detail
From $127000.00 to $205000.00 Annual
Your compensation offer will be calculated according to your skills, experience, and qualifications. You may also be eligible to receive other taxable and non-taxable earnings, reimbursements, and benefits in addition to hourly rates. Please reach out to your consultant for more information. Board Certified or Board Eligible Medical Doctor with or w/o US residency with current US work visa.