August 1, 2023
Full Time
$400,000/ yr USD / Year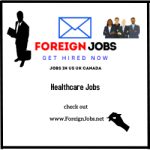 Michiana Hematology Oncology (MHO)
Position: Medical Oncologist
Industry: Healthcare
Employment: Full Time
Experience: 3 to 5 year
Qualification: Degree Holder
Salary: $400,000/ yr
Location: Mishawaka, IN (On-site), US
Company: Michiana Hematology Oncology (MHO)
Description:
POSITION: Medical Oncologist
DEPARTMENT: Medical Oncology
FLSA STATUS: Full Time/Exempt
Cancer Specialists, LLC is seeking a Medical Oncologist to join our team of oncology-hematology doctors practicing at Michiana Hematology Oncology, PC. (MHO) in Mishawaka, Indiana.
MHO has been a pillar in the community for over 50 years and has grown to have the largest team of Board-Certified oncologists in Northwest Indiana, serving our patients. We take pride in being the community choice for cancer care for anyone seeking a personalized, compassionate, and affordable experience.
We strive to heal the whole person, inspire hope, and enhance quality of life for our patients – a commitment that has created opportunity for growth in all areas of our practice. We are seeking experienced, forward-thinking medical oncologists who want to shape the future of oncology care in the region, influence outcomes, and take advantage of the partnerships we offer with other thought leaders.
Position Overview
Join a team of respected board certified Medical and Radiation Oncologists with a commitment to partner with each other to deliver outstanding patient care, contribute to innovative therapies, emerging treatment approaches and expanding diagnostic options.
Practice evidence-based medicine in a collaborative multidisciplinary environment.
Contribute to an unmatched patient care experience that treats patients with the same level of care you would want for your loved ones.
Confirm diagnoses, develop treatment plans, monitor patient progress
Participate in tumor board meetings with collaborating providers in the community
Provide call and inpatient coverage consistent with other physicians to ensure the best care and collaboration.
Community Highlights
Growing regional South Bend area
Minutes from the University of Notre Dame, St. Mary's College, Bethel University, Indiana University South Bend.
Ninety-minute drive to Chicago, IL
Short drive to Michigan beaches
Excellent cost of living and excellent community schools
Compensation and Benefit Highlights
Competitive compensation structure including productivity and quality/patient satisfaction incentives.
Compensation package based on Relative Value Units (RVU) – paid at $132 per RVU. Minimum total compensation of $400,000 per year, or $132 per RVU, whichever is greater during the first two years of employment.
Comprehensive benefits package options including:
Medical/Dental/Vision plans
Disability, long-term care, life, and AD&D
401 (k) Saving and Retirement plan
Generous paid time off (vacation and CME)
Paid malpractice coverage
Credentialing and license renewal assistance
Possible relocation assistance
Minimum Qualifications
Education: Doctor of Medicine (MD) or Doctor of Osteopathy (DO) degree or foreign equivalent
Completion of a medical oncology residency program.
Board eligible or certified Medical Oncologist
Indiana Medical License or ability to obtain prior to start date
Join Our Team
Become a member of this highly recognized team devoted to providing the highest quality care.