August 21, 2023
Full Time
$24.80 USD / Hour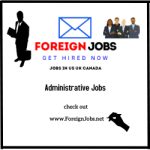 Position Bus Operator
Industry: other
Employment type: Full Time
Experience: 3 year
Qualification: High school graduation or equivalent.
Salary:  $24.80 Hourly
Company: City of Culver City
Location: Culver City, CA (On-site), US
Description:
Bus Operator required
THE CITY
Culver City is a Charter City incorporated in 1917, and is a destination filled with outdoor cafes unique shops, and galleries opening onto pedestrian-friendly boulevards. Culver City has a dedicated staff of approximately 700+ employees. The City provides a full range of municipal services including Fire, Police, Community Development, Public Works, Parks, Recreation and Community Services, and Transportation.
The City's Transportation Department manages 7 Bus Routes and Bus Operators safely transport residents and visitors to and from Culver City between the hours of 5:00 AM daily and 12:30 PM nightly.
THE POSITION
The Transportation Department is now accepting applications for Bus Operator.
Please note the job posting will remain continuously open for applicants to apply
SALARY DETAILS
Trainee: ALL selected candidates will be required to attend training for approximately 6 to 8 weeks. During training, candidates will earn $19.1008 per hour. This is a part-time, non-benefited position.
Regular Part-Time: Employees who successfully complete training will be appointed to benefited Regular Part-Time (RPT) positions. The pay for RPT is $24.7955 per hour. Health care and other benefits are provided. Employees in RPT positions must be available for part-time, at-will work and will be scheduled to work any time between the hours of 4:30 a.m. to 1:00 a.m., seven (7) days a week, including holidays, working up to 39 hours per week.
-Time: Full-Time positions will only be made available to eligible RPT employees, as vacancies occur. The pay range for full-time is $24.7955 to $33.4006 per hour.
ONE TIME SIGN-ON BONUS: Incentive Amount of $2,500.00.
$1,000 will be paid within two pay periods after employment commences.
$750 upon successful completion of 6 months of employment.
$750 upon completion of 12 months of service with the City.
Minimum Requirements
Please see additional Bus Operator Employees Benefits
High school graduation or equivalent.
Three (3) years prior to closing date and up to the date of appointment (hire) to the position:
NO more than one (1) moving violation.
NO traffic accidents reported on the DMV (K-4) printout. If a traffic accident reported on your DMV K-4 printout was not your fault, you must attach acceptable proof to your application to be given further consideration.
NO arrests for driving under the influence of alcohol or drugs that result in a criminal conviction.
NO administrative suspension or revocation of driver's license for driving under the influence of alcohol or drugs.
NOTE: Applicants may be disqualified for any of the following reasons: A conviction record, and/or negative employment references. A conviction shall include a plea, verdict, or finding of guilt regardless of whether sentence is imposed by the court.
LICENSE & CERTIFICATES
A valid California Class "C" driver's license is required at time of application.
A valid California Class "B" driver's license with passenger endorsement and medical certificate card will be required during training. A Railroad Approved Watch (approval must be noted on the watch face) will be required at the successful completion of the training.
TO APPLY
Please submit an online application by the filing deadline of 5:00 PM, Thursday, September 7 2023. Attach a copy of your ORIGINAL CALIFORNIA DMV K-4 driving record (no older than 30 days) at the time the application is submitted to receive consideration. We will NOT accept an online version of your K4 driving record (which includes a driving record from a DMV Kiosk or from any online source).
ONLY AN ORIGINAL K4 DRIVING RECORD THAT HAS BEEN PRINTED AND ISSUED BY A DMV EMPLOYEE WITH THE OFFICIAL CA DMV WATERSEAL WILL BE ACCEPTED.
EXAMINATION PROCEDURES
APPLICATION REVIEW: Applicants who meet the minimum requirements will be invited to participate in the testing process
Note: The City of Culver City requires you to describe IN DETAIL all of your work experience for the last 10 years. Stating "See Resume" is not an acceptable response in the Work Experience Section. In addition to including qualifying experience, you must list ALL JOBS, including periods of unemployment and self-employment regardless of duration. When providing work history, start with your most recent job.
WRITTEN TEST: The Written Test is an exercise measuring reading comprehension, written communication skills, judgment, decision making and public relations skill. This exam is weighted at 100%. Those who pass the Written Test will be placed on an eligible list. The test is tentatively scheduled for the week of September 20, 2023.
SELECTION PROCESS: The selection process will include the following to determine suitability for the position:
Selection Interview with the Transportation Department.
Background and Reference check, including Live Scan fingerprinting.
Medical Examination; candidates must pass a pre-employment medical examination, which will include a drug screen. A positive pre-placement drug test, refusal, or failure to test may result in rejection of the candidate.
NOTE: Positions in this job classification are considered safety sensitive under Department of Transportation (DOT) drug and alcohol regulations and are, therefore, subject to specific employment reference verifications prior to employment and random drug and alcohol screenings during the course of employment.
Additional Information
The provisions of this job posting do not constitute a contract, express or implied, and any provisions in this posting may be modified or revoked without notice.
Continuation in the examination process and subsequent placement on the eligible list of a person convicted of a crime depends upon the nature of the conviction and the conduct of the applicant subsequent to the offense. Convictions will be evaluated on a job related basis and will not automatically disqualify someone from further consideration.
Equal Opportunity Employer
The City of Culver City is an equal opportunity employer and does not discriminate against employees or applicants on the basis of race, sex, age, disability, veteran status, national origin, religion, political affiliation, or sexual orientation/identification.
Conditions of Employment
Background/ Reference Check: Upon a conditional job offer, a live scan finger printing must be completed with acceptable results. Your fingerprints will be sent to the California Department of Justice (DOJ) and the Federal Bureau of Investigations (FBI). Having a conviction history does not automatically preclude you from a job with the City . If you are selected as a finalist, you will be contacted to schedule a fingerprinting appointment. Upon hire, employee is subject to further reporting from DOJ via subsequent arrest notification.
Pre-placement medical evaluation including drug screen (select positions).
E-Verify: Proof of U.S. citizenship, alien residency or authorization to work in the U.S. will be required at time of appointment.
The City of Culver City intends to provide reasonable accommodations in accordance with the Americans with Disabilities Act of 1990. If a special accommodation is desired, please contact the Human Resources Department three (3) business days prior to the test
The City of Culver City offers a comprehensive benefit package including vacation, holiday, and sick leave as well as medical, dental, and vision.
This position is represented by Culver City Employees' Association (CCEA).